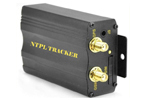 NTPL GPS Tracker is a complete backend server solution for all kind of GPS devices, You can start your own GPS Tracking business with minimum investment. The server gets updated every week with new features and support of new devices. The server is available on a lease and give you hassle free solution for all kind GPS devices.
NTPL GPS Tracker enables you to start the GPS tracking system on your website in no time.
This is a very cost-effective solution and gives you following advantages:
Our server resides in Data Center. There is a strong team of experts, those are working regularly to enrich the server functionalities every day.
We takes care of all technical aspects, while you will be able to focus on your sales and business activities.
Very Strong Backend support team , those are quick to answer any kind of queries regarding Fuel Sensors, Temperature Sensors, GPS Tracking Devices, Mobile Phones and other aspects like introducing new features.
The server provides all advance features like Fuel Monitoring and Temp monitoring etc along with all the standard customised reports and alerts.
AnyGPS is also specially customised for few industry verticals like-
1)Schools ? Sending SMS Alerts to parents 5 min before Pick and Drop timing of the School buses.
2)Cold Chain Management? The solutions automates the complete Cold Chain Logistics.
3)Supply Chain Management?Automates the reporting of all supply chain related activities.